All PLANET EARTH groups supports:
PLANET EARTH OUR HOME
is our flagship group with over 12,000 members and over 800,000 photos and videos.
Following a four-day  Powershift: Young and Rising convergence, volunteers from PowerShift – an intersectionnal growing movement that gathered youth from all backgrounds across Canada – are marching today in a rally organized for climate justice.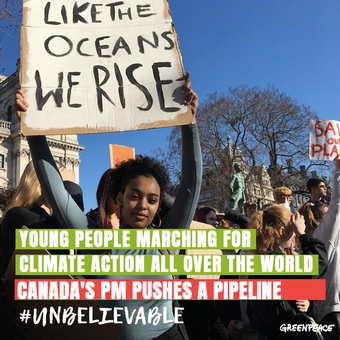 Starting at Parliament Hill, the rally will benefit from the presence of  frontline land and water defenders, black and communities of colour as well as various social and environmental grassroots groups leaders who will make the opening speeches before setting out for the hour long march. This march yet another pressing expression of a growing young mobilization movement spreading wide across Canada to highlight the urgency of climate change, and how climate justice intersects with social and environmental justice.
Top Contributors
John Horstman (itchydogimages, SINOBUG)
alpenglowtravelers
Diegojack
–MARCO POLO–
tucker.tterence