All PLANET EARTH groups supports:
PLANET EARTH FLOWERS
has over 2,000 members and over 82,000 photos and videos.
LONDON – Humanitarian photographer Giles Duley won a prestigious Amnesty International Media Award for his powerful series depicting the plight and resilience of Congolese female refugees in Angola at the annual ceremony in London on Wednesday evening (April 3).
GILES DULEY BY ANGELINA JOLIE
Text by Angelina Jolie Photography by Giles Duley/ UNHCR
I met Giles Duley the day he introduced me to Khouloud, a Syrian refugee mother paralyzed from the neck down after being shot by a sniper, who lives in a small tent in a refugee camp in Lebanon with her loving husband and devoted children. I know that anyone meeting her would completely change how they think and feel about Syrian people and refugees. Few people will have the chance to meet her in person, but Giles's photography introduces her to the world.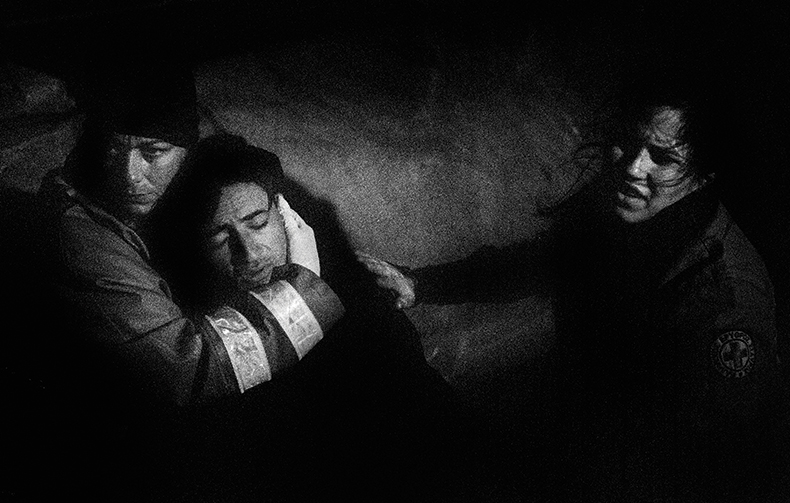 Different photographers can use the same camera or light, or all shoot the same frame. But what is different is the soul of the person behind the lens, and the moments they recognize and are drawn to—the emotional connection they make. That is what I love about Giles's photography. Looking at his images, we can feel what he feels. It's clear that he connects deeply to the human condition of people from all over the world. He himself has been through an ordeal. They say that adversity helps grow compassion, and Giles's art certainly seems to bear that out.
Top Contributors
3Point141
Rafael Gomez – http://micamara.es
Andreas Pier
THE Holy Hand Grenade!
minus1349